Grocery delivery apps may help you eat healthier, save time, and be a more economical shopper, but you might be shocked to find that they can also assist you in eating better and saving money.
Online grocery delivery services have made grocery shopping a lot easier. In addition, the introduction of Instant Grocery Delivery, promises delivery in 10 minutes or less. Apart from this, there are much 2-hour delivery and same-day grocery delivery services on the market.
Today's grocery delivery market has seen significant development in recent years. Here are a few of the best grocery delivery apps available, both of which will deliver fresh veggies and fruits to your home within a short time period.
| S. No. | Grocery Delivery App | Pricing |
| --- | --- | --- |
| 1. | Walmart Grocery | $8- $10 |
| 2. | Instacart | free -minimum order of $35 |
| 3. | Shipt | $14/Month |
| 4. | Amazon Prime Now | $100/year |
| 5. | FreshDirect | $6 on average. |
| 6. | Postmates | free delivery orders above |
| 7. | Imperfect Foods | $4.99 to $8.99 |
| 8. | Hungryroot | start at $59.94 |
| 9. | Dumpling | pay a set shipping fee |
| 10. | Boxed | $7 shipping fee on orders below $49 |
| 11. | Google Shopping | $5 to $7 |
| 12. | Kroger | $6.95 |
| 13. | 7NOW | $5.95/Month |
| 14. | Peapod | $12start at $10 |
| 15. | Amazon Fresh | Prime membership is required |
| 16. | Thrive Market | $9.95/month or $59/annually |
| 17. | CheckOut51 | cashback software |
| 18. | Delivery.com | free to join |
| | | |
| | | |
How Do Grocery Delivery Service Apps Work?
Grocery delivery apps let customers choose and order items directly from the app. Many on-demand grocery apps in the United States are subscription services, meaning consumers must pay a monthly or annual fee in addition to the cost of goods. Customers can also leave drivers tips. Most smartphone apps for online grocery delivery maintain notes of previous orders, which helps with future orders. Furthermore, if you choose an out-of-stock item, the shop will notify you when it becomes available.
We did a lot of research and came up with a list of the top grocery delivery apps in the US. Let's have a look at it together!
FreshDirect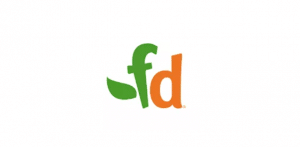 Available on: Android & iPhone
Although this grocery delivery app is not widely available, if it is in your area, you may take use of it. FreshDirect is offered in most of the Northeastern states, and it offers prepared meals, groceries, and alcohol in certain areas. It offers high-quality, organic grocery items that are delivered promptly.
No membership is required in New Jersey, New York, Washington, D.C., Delaware, Pennsylvania, and Connecticut.
Amazon Fresh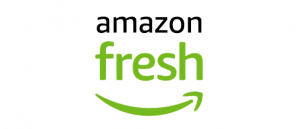 Available on: iPhone & Android
Amazon Prime members get exclusive benefits via the Amazon Prime app. Other services include grocery shopping, restaurant cuisine, and nearly anything else in over 40 cities.
Non-food items such as household products, technology gadgets, apparel, and more may very well be available.
Now, Amazon Prime has teamed with major supermarkets to offer exclusive discounts and incentives to its consumers. As a consequence, taking advantage of simple returns and refunds has never been easier.
7NOW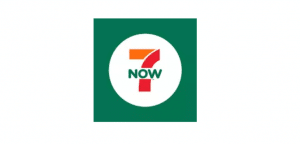 Available on: iPhone & Android
7NOW, a popular grocery delivery app in the United States, offers a wide range of household and other products, including groceries, baked goods, personal care items, and so on.
You may get your products delivered to your home in as little as 30 minutes when you use 7NOW. This app is available in over 200 cities and 40 metro regions, including, among others, Detroit, Fort Collins, Miami, New Haven, Chicago, and New York. This on-demand shopping software is also growing in other cities and areas.
Postmates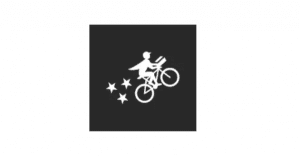 Available on: iPhone & Android
With Postmates, one of the most popular grocery delivery apps, you can get free delivery with no minimum cart value. You may also sign up for a seven-day free trial and cancel at any time.
You may use Postmates to order food from your favourite restaurants and have it delivered to your door.
Additionally, Postmates includes a list of supermarkets where you may acquire your daily supplies and have them delivered to your home.
Delivery.com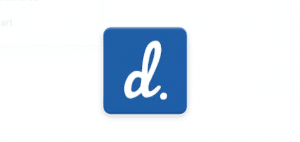 Available on: iPhone & Android
Delivery.com, an online grocery app, is available in more than 100 cities and is optimised for older smartphones. It sends groceries, wine, and restaurant orders, among other things, to users.
The software delivers remarkable results with top-level assessments, competency, distance, delivery timings, and more. Additionally, customers will have access to great customer support 24 hours a day, 7 days a week via live chat or phone.
Additionally, each order you place gets you delivery points, which you can redeem for future orders or trade for credits.
CheckOut51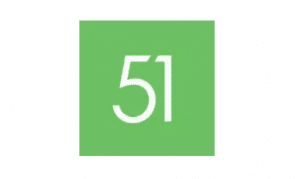 Available on: iPhone & Android
CheckOut51 is a one-of-a-kind on-demand grocery delivery service in the United States that offers customers loyalty points and other benefits in exchange for their business. It gets the stuff it needs from real-world retailers. As a result, there's a good possibility clients may be sent weekly special offers. Every weekend, you might be able to snag some amazing cashback. CheckOut51 has teamed with Shoppers Drug Mart, No Frills, and other well-known online and offline food retailers.
Instacart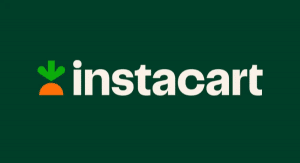 Available on: iPhone & Android
With Instacart, customers can get groceries from their favorite supermarkets from the comfort of their own homes, using their smartphones and tablets. Users choose the things they want and schedule delivery. Furthermore, those who use Instacart get their groceries delivered to their houses faster. Depending on their choices, customers can have their items delivered the next day or after a set number of days.
Furthermore, supermarket customers may pick up their purchases from the stores themselves while still being able to order online and have their products delivered at any time.
Read More: Why Do Businesses Need A Delivery Management Software?
Final Thoughts
These top grocery shopping apps have tremendous features and functionalities to help you get the greatest discount on food products. Furthermore, these best grocery apps in 2022 prioritize quality and timely delivery.