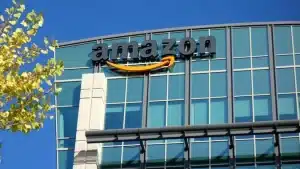 Electronic Commerce is the online buying and selling of products and services. one of these platforms is Amazon. Amazon is an e-commerce site that offers a wide range of services and products.  This site has gained much hype and a  strong customer base within a short time. Nowadays Amazon is considered a leader in E-Commerce and is one of the largest companies in the world. In addition to these, Amazon has contributed a lot to our society. As we all know Amazon is well known for free shipping and providing convenience to companies and providing them profit and acquisitions. Jeff Becoz started it in the year 1996.
Keep reading the article to get some know-how about how many different companies were acquired under the umbrella of Amazon.

Below here is the list of Amazon acquisitions so far.
Whole food Market
It is the most prominent organic grocery store in the US, UK, and other countries.  This company has acquisition prices of 13.7 billion dollars. Moreover, whole food has a number of online warehouses around the globe. A whole food market is capable enough to meet the day-to-day needs of the customer. In addition to all this whole food market along with Amazon makes it a simple matter for customer to place their orders.
Zappos is an American online shoe and clothing site. It is the leading footwear and apparel retailer. It grew rapidly with an inner short time span. Amazon acquired Zappos for approximately 1.2 billion dollars in the year 2009. it is the best leading and renowned footwear and apparel retailer based service.
Pillpack is to fulfill the pharmaceutical demands of its customers along with Amazon. It is an online pharmacy company. Amazon acquired it in the year 2018 as a simple effort to expand its online business. In the second place, it is assisted by the Amazon delivery network this company. It has made an acquisition price of around 753 million dollars. In addition to this, it promises its customers to provide prescribed medications overnight countrywide. Like other Amazon purchases, pill packs have to retain their brand under the huge umbrella of Amazon.
Twitch interactive is a basic source of communication and interaction among the population. It's one of the most popular live streaming video platforms. In addition, it has gained much hype and retained its brand under the Amazon umbrella for the last several years. Launched in the year 2011  twitch interactive has gained much hype and a strong customer base. Moreover, it has got an acquisition price of almost 970 million dollars.
Read More: ecommerce delivery software
Amazon acquired zoox in the year 2014 and the price received is approximately 1 billion dollars. Zoox is a self-driving startup. Moreover, Zoox is basically an autonomous vehicle, that enables mobility as a service.
A unique company that develops and manufactures a robotic system to accomplish all the demands and remove the chance of error is Kiva. Kiva system is the type of business majorly based on robotics. It was started in the year 2003 with the purpose to use robotics in different fields. Amazon takes the Kivi system under its umbrella in the year 2003. It generates an acquisition price of almost 775 million dollars in free time.
Read also: Milenow; An Impeccable Delivery Management Software For You