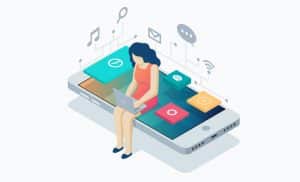 Delivery something very critical to the customer. Effective, fast, on-time,same-day delivery is the top challenge for Last-mile delivery companies. Last-mile companies have faced many challenges in recent times. In the covid-19 when the customer services have changed drastically. And they have shifted from traditional shopping to E-Commerce online shopping. Breaking the old conventional and brick and mortar models we have entered into the new era of technology. Nowadays,  customers will gladly pay you more for better, fast, and more convenient delivery. If the company wants to keep its customers satisfied and happy. Then they should adopt a system to avoid some things, so you have a great customer experience for the on-demand model.
Why do companies fail to provide an on-demand delivery model on the same day to customers?
Simply putting the interest of the company. Operation process, the management, and that technical tool help the companies to provide a outclass on-demand delivery experience for the customer. In general, there are many reasons for the failure of this system. some of them are discussed below
Keep reading the article to get some know-how about why most businesses fail to execute and efficient delivery experienced towards their customers.
Short deadlines for a bundle of orders
During the covid-19 time period, we faced many issues. One of them was that there are a record amount of orders that are just stacked in the warehouses, just waiting to go out. With the increasing demand, the riders have a very short time for accepting the order, collecting the order, and deliver them to the customer. This situation left behind less room for error. In that situation, management issues can lead to huge losses, either in terms of money or customer satisfaction.
Customer Satisfaction
Nowadays the Satisfaction of our impatient customers is essential. Customer wants real-time information about their orders. They want to track their driver, get an estimated delivery time and date want to know when they will receive their order? and the alert notification as well. It is a common saying that was satisfied customer would bring a hundred more to you. When you facilitate a customer with all these features you will definitely get a  positive review and good fame.
Synchronized management's 
To complete any task and to move towards completion. you need to have some separate teams having their particular duties on a daily basis which means that it's much easier for multiple carriers to deliver the package volume divided into packages. Most importantly the different teams must be connected. So that all the orders are fulfilled and the company would be able to maintain the workflow.
How do avoid these mistakes?
To boost the efficiency of the delivery and to maintain customer loyalty and satisfaction you should avoid these mistakes.
Make yourself time-bound
Time is the basic key to success in the on-demand river space to make on-demand delivery possible you have to count on every aspect after reviewing the whole model you get the two most important things dispatching in routing you have an automatic routing in the dispatching system then there is no doubt that your all decisions need to happen in real-time managing your skills along with using the technique to platform ensure the on-time delivery to the customer.
Read More: Everything You Need To Know About Delivery Management System
Go for a teamwork
Secondly, for better on-demand same-day delivery, go for a third-party delivery company. On these platforms, we will get dispatchers on daily basis as per one's own choice. This will relieve your stress and ensures you have enough riders on hand for on-demand  same-day delivery
Ship from local stores
In case a customer wants ba same-day delivery, especially in the case of grocery or food. He most probably wanted his order to be collected from the local store, so that the quality cannot be questioned. Moreover, this would lessen the delivery time and lower delivery costs as well.
Rider and vehicle tracking
Tracking and quick message alert to your customer about where the rider is? when you will receive the order? and the updates. All these are a critical feedback loop for both their customer and the driver. This feature will surely help you get a satisfied, contented, and happy customer.
Read More: What Is Dropshipping Business Model? its pros, and cons