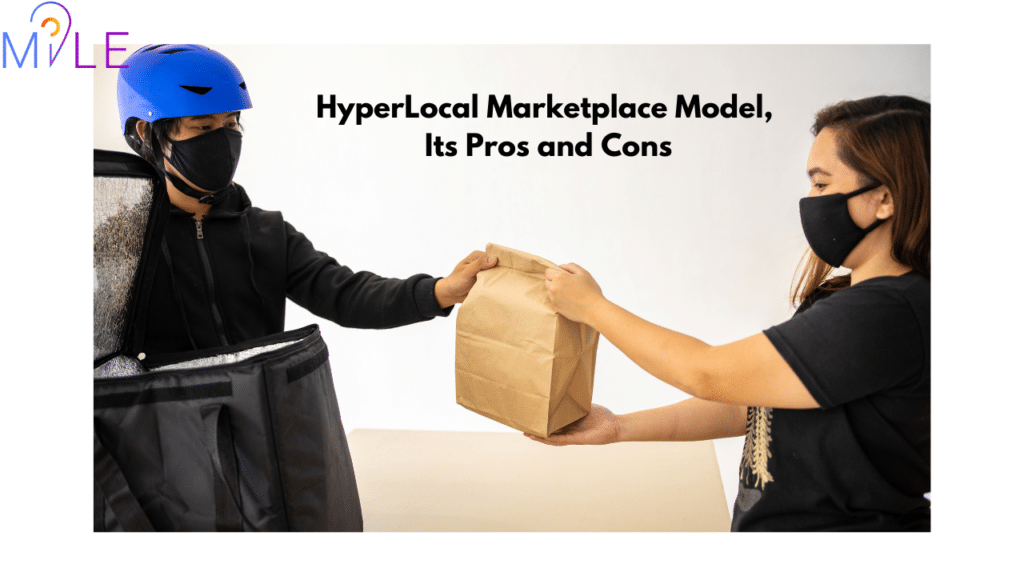 Shortest horror story ever:
1- Stuck in the home and short on dinner ingredients
2- Out of baby milk and diapers
3- Migraine attack and no medicines to be found in the first aid box.
Post-Covid and during lockdowns, nothing could beat the scare of running low on some urgent daily essential. Delivery companies and retailers saw their operations collapse with drastic increase in online orders. Neighborhood stores were going out of business, due to shop closures while bigger stores couldn't keep up with the delivery demands.
This outbreak, worldwide, changed the perception of retailers as well as the customers. Retailers have now moved to the online platforms such as on-demand mobile apps and aggregators.
Another solution that came out later last year was Hyperlocal delivery business model. This model is a ray of hope for many small businesses and stores who were suffering huge losses due to the Covid-19 outbreak.
But the question is, What is the hyperlocal delivery model? and How does it work?
HyperLocal Marketplace model
The hyperlocal marketplace model is an online marketplace with the products listings from the local neighborhood store(s). Hence, connecting the neighborhood stores through a mobile app to the customers where they can place orders and get it delivered instantly. Without having to wait for a day or 2. This model gives consumers the liberty to choose and order what and whenever they want from close by store. This model works in a limited geographical area by geo fencing the reach and delivering the products to the buyers by collecting it from a local shops.
How does it work:
Let's suppose Ms. J wants to order some groceries. She will simply place an order to a local merchant through the mobile application. The seller receives and accepts the order. A third-party or an in house delivery service provider gets involved at this point, to pickup the order and deliver to Ms. J. The service provider would pick that product and deliver it to the customer at her doorstep within a span of 30-90 mins.
Pros of Hyperlocal delivery model:
Fast Delivery:
Hyperlocal marketplace and deliveries cater to a limited geographical area, thus the riders would take short time to deliver the products to your doorstep.
Neighborhood stores reach to customers:
This model is great for the neighborhood stores. There is no need for the warehouse to store inventory. Local stores hold the inventory and manage the listings and pricings themself. A great way to support and boost the neighborhood stores, who are more than happy to reach customers through a unified platform.
No need for warehouses and inventory management:
Since the stores are the ones keeping the inventory in store and managing it on the online marketplace. This eliminates the need for keeping warehouses or cold stores to keep the inventory and manage order dispatch. This is more a direct store to customer model.
Cons of Hyperlocal delivery model
Business sustainability:
While starting a business you have to keep an eye on everything. How much revenue you are generating from the business? what is the total marketing budget invested? etc. Also the role your business would play as an aggregator.
Established Tech stack:
This model is highly technology reliant. Rip off apps and simple clone apps might not be a great solution. Unless there is a reliant technology partner to support, the apps can totally fail to deliver.
Read Also: Understanding Quick Commerce Basics.
There is being a lot of buzz about the hyperlocal marketplace. This model gained hype during the covid-19 pandemic. It aimed at providing efficient deliveries to their customers in a relatively short period of time. Convenience and efficiency are the major factors this model promises to its consumer. Adopt this model for your online business if you feel it really works for you. With this blog, we try our best to make its features, components, pros, and cons very clear to you, Still, if you have any questions you can ask us. Glad to help you.