Best Platform For Delivery Management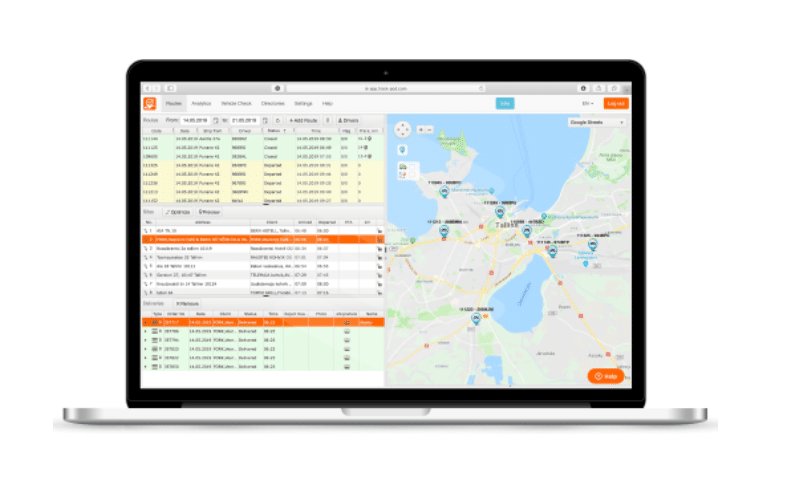 Consumers' demand for next-day or same-day deliveries is putting pressure on retailers to prioritize the efficiency of last-mile delivery operations. Customer expectations from online delivery is seeing an upwards trend in the current times. Customers now look for real-time tracking, free delivery, and convenience of scheduling preferred time for delivery.
The Cons?
There are more service demands, rising cost of delivery, and a more complexity of logistics operations. To overcome these issues, retailers must have platform for delivery & logistics management to get more done in the last mile. A platform that can automate the whole process, from pick & pack to scheduling to dispatch, route optimization to driver supervision, and providing real-time status to customers. Good part is there are a lot of delivery management software out in the market to simplify last mile logistics. But the question is, how to chose the right fit your logistics operations?
Here are some suggestions on choosing the right delivery management system and to scale up your operations as online shopping continues to expand.
Look for Robust Delivery Management Software
It would help if you considered the following questions before deciding on any delivery management platform:
Is your business currently able to handle seamless returns?
Route optimization is the key to saving cost of deliveries. Are you currently only optimizing as per traffic conditions? Do you have a mechanism in place to optimize routes as per vehicle load or in field on the go optimizations' to adjust delivery time schedules?
Does your current delivery management offer intelligent predictive dispatching? Shhh: Predictive Dispatching is Gold, check out.
Do your drivers have the power to quickly scan the item, receipt or way bill to save his time?
A delivery & logistics management software has to be flexible for accommodating your business needs and smart enough to grow with the needs of your growing business.
Look for an Efficient System to Manage Fleet and Drivers
Inhouse drivers, freelance drivers or 3PLs which ever is your preferred fleet partner, here's what you need to know:
Driver Planning and Scheduling
You'll need automated driver scheduling and planning and high-quality dispatch software to do more in the last mile. You'll be able to plan, schedule, and dispense orders based on your company model and the driver's capabilities. Many businesses struggle with finding qualified and willing drivers to work for their company, especially when the workplace is located far from the company's main headquarters. Similarly, you may use transportation management software to match drivers to your needs more precisely. For example, some drivers are limited to a certain number of miles each day. You may pick drivers based on their schedule for the day, their abilities, routes, and how many deliveries they must complete.
Staging and Loading
To be successful in building a complete last-mile delivery system, you must first assess the warehouse's efficiency. For example, you may calculate efficiency even before loading the items into the delivery vehicles. The staging and loading phase is critical. Last-mile delivery times may be reduced by synchronizing your staging, loading, and delivery procedures.
Route Optimization
On demand delivery services are more expensive, but they also place a lot of strain on the shopping experience. Online vendors must build a process that simplifies the procedure while ensuring efficient transportation paths. It is up to sellers whether they want to establish ahead time or on-demand delivery routes. You may change the routes based on weather, traffic situations, unanticipated needs, and monitoring the location of deliveries if you pick for real-time route optimization. Last-minute deliveries may be readily scheduled and assigned to ideal drivers within the given region, vehicle capacity, and sort using optimized and automated rules. Route optimization, for example, minimizes delivery delays while assuring that delivery dates are hit, or any other issues are resolved.
Flexibility
Every day, the demands for deliveries are evolving. Competition has grown much fiercer in today's digital world, and relying on third parties or manual processes to handle deliveries may limit your flexibility, agility, and control. Using the appropriate delivery management technology solution might assist e-commerce merchants in building a solid team of drivers who can handle their delivery needs. This enables you to adjust and manage your time and resources effectively. As a result, you may react to unanticipated demands, enhance real-time responsiveness, and improve the overall delivery experience.
With the epidemic's continuing spread, online delivery has become increasingly popular. However, businesses must have robust technology in place to be agile and responsive. You can enhance your delivery operations by using the appropriate delivery management solution.
Read More: What Is White Glove Delivery? 4 Benefits Of White Glove Service?