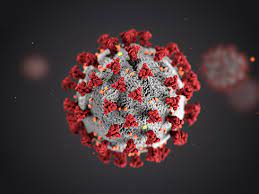 COVID-19 outbreak resulted in a significant change in workflows of industries across the globe. To practice social distancing, every industry is now looking forward for the opportunities to change the way their operations were carried out before.
No doubt that this pandemic have changed the way of functioning for everything. This pandemic have successfully slowed down some trends while accelerating the others. COVID-19 successfully resulted in the premature development/ change in the industry operations. But can we see this change as another industrial revolution? Are the industrial practices moving towards industry 5.0?
The major change that we can observe in this pandemic is that it has increased the adaption rate for Industry 4.0. This is no doubt, the only option for several industries now to take help from IoT to optimize their workflows. To have a better insight on Industry 4.0 and its practices, let us take a deeper look into what industry 4.0 really is!
What is Industry 4.0?
Industry 4.0 refers to the latest trends in the industry operations. The fact that everything is now automated and controlled with the help of interrelated applications and internet makes Industry 4.0 the most convenient practice.
If we talk about the central concepts to Industry 4.0, then they are the following:
Smart Manufacturing
Smart Factory
Dark Factories
Internet of Things (IoT)
All of these concepts allows automation of the processes practiced across different industries. In a nutshell, Industry 4.0 refers to better data collection and coordination between the stakeholders. This results in streamlining the workflows.
Role of IoT
IoT plays an important role in streamlining the processes and making it easier for the management to coordinate. As the world is moving towards technological advancements, every industry must find an opportunity to automate their processes.

This only leads to the success of specific businesses. COVID-19 on the other hand pushed these industries to go for adoption of industry 4.0, as it provides many incentives to the business owners.
As discussed before, industry 4.0 appreciate smart manufacturing within smart and dark factories. This enables the industries to maintain the social distancing practice needed in such hard times. Such manufacturing techniques don't require much labor to do the exact same tasks.

Once the manufacturing process is completed, IoT comes in action to save these industries. These industries have many opportunities and delivery management software available in the market to benefit them in contact less and safe deliveries.
Benefits of Industry 4.0
There are unlimited benefits of adapting to the practices of Industry 4.0. But let us focus on the part of IoT here.
Automation
As discussed before, IoT allows the industries to automate their business operations. This automation further allows these industries to make better informed decisions while taking any step. Certain logistics management software are allowing these industries to automate their business processes.
These logistics applications are a way towards their success in the long-run. We are saying this thing as these logistics apps allow these business owners/ management to have a better know-how about their operations and success.
This automation also include the fact that these industries then have a better insight on any lags that they might experience within the operations.
Increased Productivity
Adapting to the techniques of industry 4.0 allow these industries to increase their productivity in a lesser time period. The fact that the processes automate with the adaption of industry 4.0 makes the workflow quite seamless.
In such seamless workflow situation, these industries can make better decisions. Every stakeholder knows better about the workflow. It makes easier for them to eliminate any lag that might slowdown the process.
Contactless Deliveries
Contactless deliveries are one of the most important benefit. As we have discussed before as well, due to COVID-19, social distancing practices are vital to stay healthy. The fact that everyone knows about everything due to IoT makes it easier for the riders/ drivers to make contactless deliveries.
Contactless deliveries are the ones that don't any require physical interaction between the stakeholders. These contactless deliveries allow the industries to make safe deliveries to the said locations.
Impacts of COVID-19 on Industry 4.0
COVID-19 pandemic resulted in the change of the practices across the globe. Whether it is the daily life of an individual or industrial practices. Everything has changed at a fast pace, which makes COVID-19 the major reason for the current industrial revolution. Here, by industrial revolution we refer to shifting of several industries to industry 4.0.
Now that you have a better understanding of Industry 4.0, it is easier for us to relate the acceleration of industry 4.0 practices and COVID-19 situation.
Some experts argue that it is possible that the world would not be able to go back to normality ever after COVID-19 outbreak. This is the reason that industries are changing their practices and opting for different opportunities that they have out there.
This is one of the major reason that we observe a major increase in industry 4.0 practices across the globe. Industry 4.0 allows these industries to cope up with the potential loss due to the pandemic.
We can see this as a new industrial revolution, but this doesn't mean that the world is moving towards industry 5.0. But we can observe quite an inclination towards the adaption of industry 4.0 practices in almost every industry.
Conclusion
As we have discussed in this article, COVID-19 proved to be a game changer for all. Due to this pandemic, we have observed drastic changes in the practices all over the globe. The major change that can be observed from this pandemic is the fact that the industries are now more inclined towards adapting the industry 4.0 practices.
Industry 4.0 practices don't only allow these industries to automate and streamline their processes, but also allow them to cope up with the changes due to COVID-19. In a nutshell, we can say that industry 4.0 proves to be a savior for all the industries trying to survive in this pandemic situation.
Read Also: What is Driver Tracking Software